Ecostork: eco-friendly baby shop
Designed for environmentally conscious families. Ecostork is packed with specially cured baby products from over 30 sustainable brands of ethical origin. From deliciously soft bamboo wraps and wraps to non-toxic wood kits, it's the place to discover ecological goodness and reduce your carbon footprint.
Favorite brands: Comotomo, Lifefactory, Kiin, Weanmeister, My Little Gumnut, Shameless Wipes, Hevea, Plan Toys, Arrivals, Kitchen Fringes, Hevea, OB Designs, Snuggle Hunny Kids, Strucket, We Could Be Tiny and more.
Shop: ecostork.com.au
Facebook: ecostork
Instagram: @ecostork
Free shipping on orders over $ 150
This competition is already closed.
Check back soon if you are our lucky winner.
Celebrate plastic-free July when you win a $ 250 gift voucher to offer good organic products for you, your children and your home at ecostork.com.au.
One (1) lucky Mum Grapevine reader will win a $ 250 Ecostork gift voucher. Admission is open to all subscribers to the Australian Mum's Grapevine newsletter.
The competition ends on July 28, 2021.
STEPS TO ENTER
A: Enter your details on the registration form below.
Two: Visit the Ecostork on the website and tell us the first three things you will consider if you are the lucky winner.
Bonus: Click "Share" below and check out your friends for bonus tickets.
General conditions of the competition.
Good luck xo
---
COMPETITION
TERMS AND CONDITIONS
Competition Name: Weekly Win-a-thon – $ 250 ecostork shopping.
The Promoter Mum's Grapevine Pty Ltd ABN 90 134 843 726.
Admission is open to Mum's Grapevine newsletter subscribers who are Australian residents 18 years of age or older. Mum's Grapevine employees and their close families are not eligible to enter.
Participants must be current subscribers to the Mum's Grapevine newsletter.
Entry to the competition begins on July 7, 2021 and closes at 11:59 pm on July 28, 2021 AEST.
The trial will take place at 10:00 a.m. on August 2, 2021 at Brighton VIC.
Winners will be notified by email and posted on this page.
If the winner does not respond within 30 days of notification, a second draw will be held. And another winner selected.
THE PRIZE
There will be ONE (1) winner.
The winner will receive a $ 250 gift voucher to use at ecostock.com.au. The voucher will be valid for 12 months.
Total prize value of $ 250.
HOW TO ENTER
Participants must meet all requirements within the entry box to be eligible.
"How to enter" instructions are part of these entry conditions.
No liability is accepted for late or incorrect entries.
The prize must be taken as indicated and no compensation will be paid if a winner is unable to use the prize as indicated. The prize is non-transferable, cannot be collected or exchanged in any other way.
The Promoter will not be liable for any loss or damage suffered (including, but not limited to, indirect or consequential loss) or for personal injury suffered or suffered as a result of acceptance of the award.
Entry to this Mum's Grapevine competition implies consent to the publication of your data (name, suburb and state) on the Mum's Grapevine website and / or newsletters and / or social media pages. Your email and postal address details will NOT be made public.
Mum's Grapevine will not provide your data to ecostork unless you are the winner.
Mum's Grapevine will never sell or disclose your personal information to ANY third party without your consent.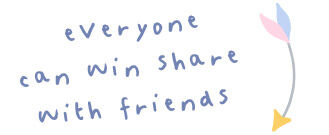 Sometimes we include links to online retail stores. If you click on one and make a purchase we may receive a small commission.

Source link